Effective May 4, 2022
NJ Ban on Plastic carryout Bags & Polystyrene Foam
in Stores, Grocer Stores and Food Service Businesses.
Single Use Plastics Information and Legislation from the New Jersey Department of Environmental Protection HERE
What you need to know from the New Jersey Business Action Center HERE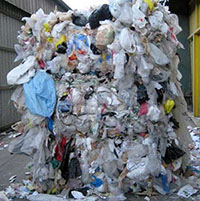 PLASTIC BAG RECYLCING
The Marlboro Township Green Team wishes to thank our residents for the overwhelming response to the Trex Challenge plastic bag recycling program. We collected over 500 pounds of plastics, the equivalent of about 86,000 bags. Look for news on our new Trex Bench installation. This sustainable success story could not have happened without your participation.
During this time of COVID-19 supermarkets are still accepting plastics to be recycled from customers, however they have temporally ceased accepting plastics in bulk, therefor we can no longer partner with them in this valuable recycling effort.
Bags cannot be brought to the township at this time. Please continue to recycle grocery store bags and other common soft plastic at your local grocer that accepts them. See details from the New Jersey Department of Environmental Protection on the many things that can be recycled at supermarkets. PLASTICS FLYER
HOME GARDEN VEGETABLES DONATION
The Marlboro Township Community Garden donates fresh vegetable every year to help those in need. You can help too! If your home garden is producing more than your family can consume, please consider donating valuable homegrown vegetables to a local food pantry. Learn more from the New Jersey Department of Environmental Protection. GARDEN FLYER
Mayor Hornik Announces
GREEN BUSINESS RECOGNITION
See LETTER
Reduce Environmental Impact – Boost Economic Efficiency – Improve Quality of Life
What are some things Marlboro Businesses can do?
See the New Jersey Department of Environmental Protection
Sustainable Business Guide HERE
Email – Subject line Green Business
so we can share the green steps you are already taking
and support our local businesses that support this important initiative.


Marlboro Green Team named Sustainability Hero of the Month – August 2017 by Sustainable Jersey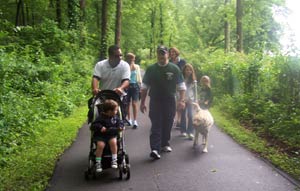 See what the team has been up to. Click HERE


Green Team Top Tips Click HERE


Green Party Ideas See FLYER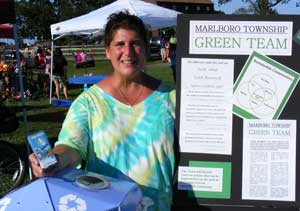 Marlboro Township Achieves Sustainable Jersey™ Certification Click HERE


Sustainability is nothing new! See what Teddy Roosevelt said over a century ago. Click Quotes


What to Do if a Compact Fluorescent Light (CFL) Breaks. Click INSTRUCTIONS